Staff Member
Topic Starter
04 July 2012, 12:49
This is a little project i started a couple years ago as a result of my attempt to write a smoothscrolling tilemapper (i dunno if anyone remembers the old topic at the old RS site). Every time i've started it i've had bad things happen, the first time both my computer's hard drive and my external hard drive crashed at the same time and i lost all the code. I re wrote it from scratch a year or two later, maybe around June of last year, and sure enough one month later in July i dropped my laptop and everything was again destroyed, save an old online backup. Now, nearly a year later, i've picked back up from the old code and gotten the engine about to the point it was at a year ago (though am still too lazy to do the sprites, i suck at sprites).
Here's where it stands now (yesterday i finally added in some accented characters):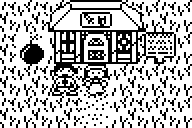 (it's an introduction to the storyline, i dunno why the screenshot jumped through the text so quickly, too quickly to really be able to read, anyway. so far everything's in spanish, sorry.)
...and this picture shows off a little my ugly-coded tilemap engine (i really like being able to walk behind things
)
It works and the speed's ok for me, especially since you can "run".
Yesterday, i tried to start programming NPCs as objects (not attached to the map) that can walk around the map but kinda gave up on that idea for the time being for a few reasons:
-first and foremost, i was having a little trouble getting them to show properly on the screen and was really dreading the collision detection between the player and the npcs, which ties into the next point...
-i noticed the game slowing down considerably. The engine is already very clunky as it is. The map essentially has three layers, a ground tile which is drawn beneath tiles that don't take up the full 16x16 square, regular tiles, and tiles which have irregular heights/shapes (masked tiles, check out the roof of the house to see what i mean). So it's pretty slow. Luckily, for an RPG you can spend most of the processor power on the tilemap engine.
-and lastly, while i think it would be a nice touch, it just really isn't necessary.